NHS Has its First Inauguration Ceremony in Two Years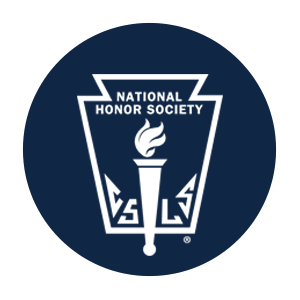 NHS, or National Honors Society, is a prestigious student club where students who excel in academics, leadership, and character come together to do great things for their communities. Our school's NHS does amazing things for our community, such as helping with shop with a mustang, and the special ed dance. Last Wednesday in the KMHS theater NHS had its first inauguration ceremony for its members in two years, due to covid-19 shutting it down the previous 2 years. I was fortunate enough to be a part of this ceremony. In this inauguration ceremony the NHS leadership welcome all of the new NHS members – and due to the special circumstances returning members as well –talking about what it means to be a part of NHS. After that everyone there walked onto the stage one by one and signed the NHS membership book, solidifying their place as NHS members. It was an amazing ceremony, truly making me feel proud to be a part of this amazing group of students.
The sponsors of NHS, Mrs. Kline and Mrs. Morlan, were very excited to have this experience. Mrs. Morlan said "It was wonderful to host students and their parents for the National Honor Society Induction ceremony. It was the first formal induction ceremony we've been able to have since Covid. Being able to celebrate the students and honor their achievements was special for all involved". The students were very excited about the ceremony as well. The Secretary of NHS, Daniela Binns, said "I thought that it was really neat because there were twice as many people inaugurated and we were making up for the lost time. It was cool that we were able to be inaugurated as leaders and help inaugurate the new juniors to the club". This ceremony marks the start of what is sure to be an exciting year for NHS and its members.
Leave a Comment