Varsity Boys Tennis Qualify for State
Boys tennis team is a state qualifier for the first time in 4 years!
With a boys + girls combined total of 26 accolades since KMHS' opening in 2011, our tennis team defines excellence and what it means to be a Mustang. Their dedication and perseverance on the court continues to validate their standing amongst other Georgia teams. Coach Mayr has done a wonderful job this season to help mold and motivate these student athletes into a force to be reckoned with!
Be sure to support the team as they travel to Lambert High School tomorrow (Tues, April 18) for the 1st Round of the State Tennis Tournament! Good luck boys!
Roster:
Braden Sanchez     Julian Jahde    Pavan Katragadda      Graham Lennox      Sam Thompson
Ethan Lennox     Owen Lemr      Nolen Jarl      Maan Patel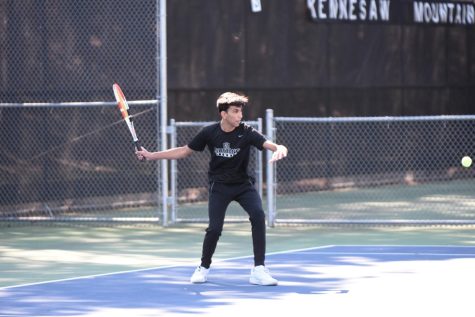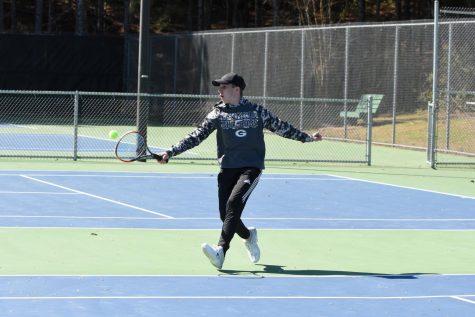 Leave a Comment