The PERFECT (late) Valentine's Day Gift <3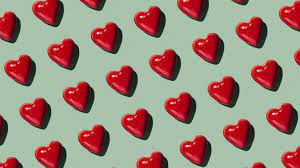 Let's be real here. No matter how much everyone talks about how excited they are for Valentine's Day, deep down they're all dreading the basic, overused repeated gifts every single year. Candy hearts are just begging to be thrown away, and other teddy bears already have a spot in someone's closet. However, through immense technological advancement, Valentine's Day gifts don't have to be so boring anymore. There are a bunch of new and exciting gifts that you can get for your one true love that won't end up trashed or stashed away forever.
  One of the most common yet amazing gifts you can buy is customized jewelry. Ranging from necklaces, bracelets, rings, and even earrings, specially-made jewelry is an amazing way to show how much you care about someone you love. It sends a message that no other gift could ever really conjure up. You could always customize these types of things with a name, a nickname, or if you're feeling particularly committed, you could even get them something with their first and last name. Though this might not be the best idea for a high school sweetheart, it would be perfect for any long-term relationship.
  While on the topic of messages, some couples out there are just too busy to talk to each other during the day, but want to let their significant other know how much they love them. A great way to solve a problem like this is by getting your loved one a long-distance bracelet. These bracelets are a great way to say 'I love you' or 'I miss you' without saying anything. The bracelet sends a vibrating sensation to the recipient's wrist while making the bracelet light up. It's wonderful for couples with busy lives.
  At the end of the day, there is no 'perfect' gift for a day like Valentine's Day, but there are some pretty high expectations for gifting out there. All in all, you should get what you think would make your special person the happiest. 
 And of course, Happy Valentine's Day! 🙂
Leave a Comment