Elon Musk is one of our greatest innovators as he pushes the envelope every day. Elon has created companies that will open new doors for the future and push the world toward a better, and more efficient, world. Tesla and Space X are some of Elon's best accomplishments in the advancement of our society. One of Elon's lesser known business interests would be the Boring Company, a company meant to create an underground 'bore' drill to create an entire network of underground highways.
His main goal, at least from an outside angle looking in, isn't purely to make money. Tesla is constantly losing money as they begin the process of up-scaling until it is fiscally possible to turn a profit. Right now, Tesla is receiving subsidies from the US government to keep the blossoming business afloat. With this extra money, Tesla is able to continue to operate despite the loss, and continue to innovate to create better transportation for the future of America. Tesla has recently revealed a more consumer friendly Tesla car dubbed the Tesla Model 3, which clocks in at a rather reasonable starting price of $35,000. One of the more exciting reveals out of Tesla is the Tesla Roadster, which was discontinued around 2012, but is being completely reworked for a 2020 release. The car is comparable to the Bugatti Veyron (0-60 of 2.5 seconds) and the Lamborghini Huracán (0-60 of 3 seconds). The Roadster, projected to release to the public in 2020, has a 0-60 of 1.9 seconds with a top speed of over 250 mph, and it's fully electrical. The Roadster has a 620 mile range on a single charge. The base price is $200,000 with a price of $250,000 if you want it day one with the Founders Series edition. This requires a down payment of the full $250k up front to receive the car in 2020; there are a total of 1,000 makes of this edition.
Space X has also been rather ambitious and it has made the biggest headlines for Elon. Space X is creating a consumer based space, and it is quite great. Space X has created a world where space seems reachable to our kids and citizens. People need to be able to look forward to tomorrow and the adventures that humanity will have. Elon said,
"You want to wake up in the morning and think the future is going to be great – and that's what being a spacefaring civilization is all about. It's about believing in the future and thinking that the future will be better than the past. And I can't think of anything more exciting than going out there and being among the stars."
Space X has launched many missions as test flights with the intent to create a rocket that can be reused to heavily cut the costs of launching shuttles. Space X has also worked heavily with the US government to provide resources to the International Space Station. Space X is likely going to fill the hole that NASA has created with a heavy lack of substantial missions. Space X is beginning to plan for the first mission to Mars, and it seems like it will get there by 2022, and that is a very interesting prospect.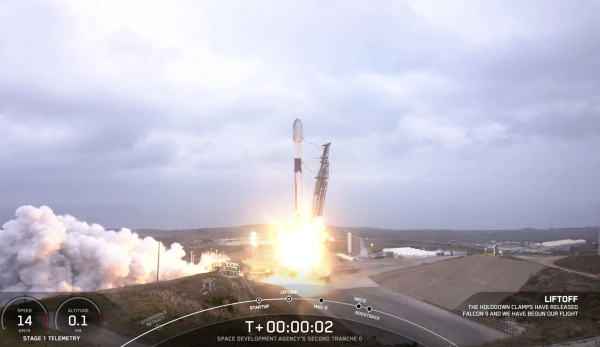 Space X made big news when it launched the Falcon Heavy and it illuminated the sky, as seen above. The city of Los Angeles went into a moment of panic as many believed it to be a UFO or a nuclear missile from North Korea. But no, it was just a space ship meant to deliver some satellites into the atmosphere.
Overall, Elon Musk is creating a world that is fun to live in, with him selling a flamethrower to fund-raise money for his Boring Company project. It will be very interesting to see what he does next.