Kennesaw Mountain vs Sprayberry Football Preview
The Mustangs look for their first win of the season this Friday as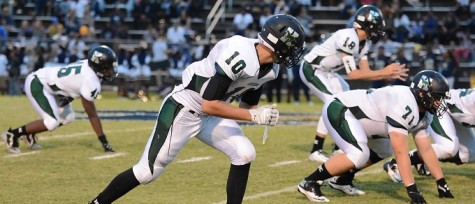 they travel to Sprayberry High School to take on the yellow jackets in the California Dreaming Bowl. The Mustangs suffered a heartbreaking loss to Hiram two weeks ago as the Hornets stuffed a 4th and 1 running play in the red zone on what looked to be a game winning drive. Sprayberry enters the game 1-0 coming of a 60-0 rout of the Osborne Cardinals last week. This game will prove to be a tough test for the mustang defense as Sprayberry has a potent running attack. The Sprayberry offense is led by 4-star running back Trey Sermon(pictured bottom right), who is ranked number 10 nationally among running backs and is a Oklahoma commit.
The Mustang offense will look to match the point total of the yellow jackets this week, as the offense looks to be more threatening with the return of wide receiver Jack Oz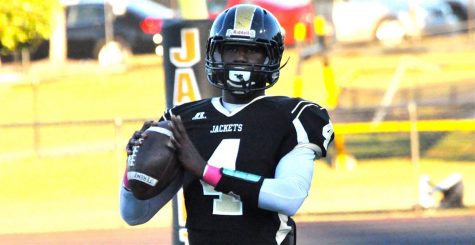 mer who led the team in receiving last year. Quarterback Jarrett Guest, Tight-End Ryland Goede(pictured top left), and running back Tony Mack are the players to watch on offense this week as they are coming off big games against Hiram. On the defensive side of the ball, the Mustang front seven and safeties will be critical when facing the running attack of Sprayberry on Friday night. Key contributors on defense include linebackers Justin Scott and David Oyola and safety Reagan Lake among others. The kickoff is 7:30 at Jim Frazier Stadium on the campus of Sprayberry High School and the Mustang student section theme for this week is hippie night.