Meet the Mustangs!!
We're kicking off the Women's and Men's basketball season with MEET THE MUSTANGS, with the new teams. Women's varsity, Women's Junior varsity, Men's varsity, Men's junior varsity, and Men's freshman team. The event consists of them presenting the middle school boys' and girls' teams with a free throw contest and the high schoolers with a three-point line shoot-off and a dunk contest. The coaches are very proud and excited to present this season's teams, and we are excited to see where the season will lead.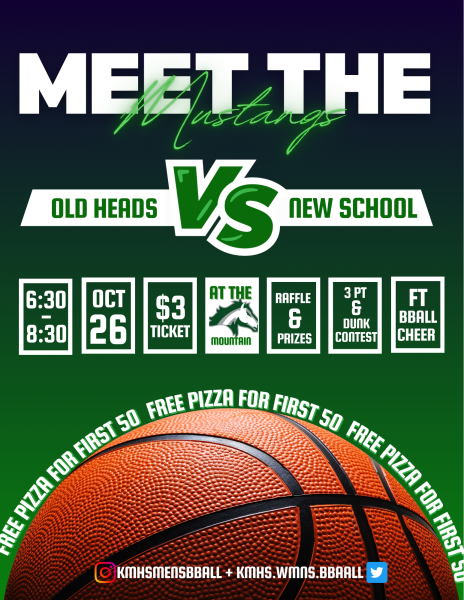 Questions for the Coaches:
How are you feeling about the upcoming season?
Coach Fisher: " I feel great the guys have been working very hard all season since we came from the second week of school we've been in the weight room, track, on the stadium we've been working hard getting in shape with a pretty decent fall season I feel they've really progressed as the fall came to a close transition into tryouts we have a very energetic group and can't wait to see what they can do"
Coach Cha: "I'm really excited about it; I got a lot of new kids and kids returning from last year. Just being able to build from the bottom up and change the culture of the program."
What are your goals for the program?
Coach Goodman: "The goals are to get better every day, you need to learn something new every day, you wanna have your score closer each game you play, and walk away with your head up if you know you tried your hardest"
Coach Wright: "Are goals for the season are to establish a new Kennesaw Mountain tradition. We have a new head coach, new coaching staff, and a lot of new players so are goal is to establish a new culture here."
What are you most excited for this season?
Coach Fisher:" To see how the team competes we are in a very tough region with some very good opponents I'm very eager to see how we compete on a night-to-night basis, how we bounce back after a loss, and how we handle wins and success "
Coach Cha:" I'm mostly excited to put something out there that I'm proud of and that I'm excited to see these girls really show that they've been working for the past year and show their comradery and commitment through this program"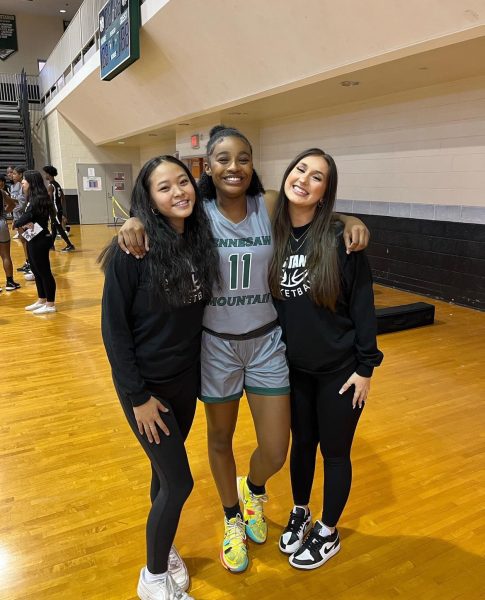 Athletes Questions:
How long have you played basketball?
Ugochi Obuba (Senior): "Three years"
Honore Brandsom (Senior):" I've been playing since 2nd grade."
Favor Adenuga (senior) forward:" sixteen years"
What are you most excited for this season?
Gabe Mason:(Senior) guard/ forward: " Playing again and the region."
Gabe Jackson-mallet:(Senior) guard: "Playing in front of everybody again, being back on the court getting buckets and good competition."
Myles Malloy:(Senior) point guard: "Winning in the region and overcoming a lot of doubt."
LaNiyah Tate (junior): "This is my last year with my twin and my seniors, so you know we got to turn up for them one last time."
How do you think will win tonight's game?
Coach Fisher: " Old heads of course come on now you see the banner up in there that's all [of ]us"
Myles Malloy:(Senior) point guard: "The teachers"
Coach Goodman: "I know most of the teachers that are playing and they're not quite as old as I am but they haven't been on the court in a while so I really don't hold out a lot of hope for the teachers really hoping that all of them will be physically able to come to school tomorrow"
Favor Adenuga (senior) forward: "Obviously the students"
LaNiyah Tate (junior): "I'm gonna have faith in us we are gonna beat the old heads so I think the students will win."
The students ended up winning 35-30 😉